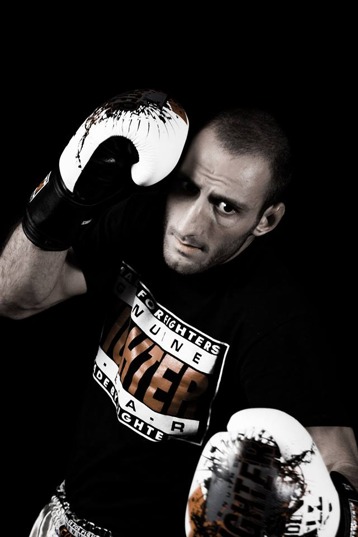 "Just like real Samurai, live with Budo. From this I have learned to have strict and correct discipline. To make, my mind - clean, spirit - mighty and invincible, body - strong and not giving weakness! This is how I live, that is the rules which I follow"

I started to train Ju Jutsu when I was 6 years old, under Tair Arifovich Narimanov in the Martial arts school Kodokan Shin-ryu, in Moscow, Russia.
We compite a lot and participate in many different camps and were very active, every weekend we had competitions and camps. Tair Narimanov still support me in my Budo life and everything i do.

I started in my first Professional MMA fight in a cage , when I was only 9 years old! Because of my age this fight became a scandal in Russia.
When I was about 12 years I started to train Thai box to make my strike skills better, Club called "Legion" with Junusov Boris.

After a few years, I left Russia and moved back home to Georgia. Here I continued my Thai Box and MMA trainings for about 5 years. My father has always helped me a lot and pushes me forward in my training- just lika a trainer.

About my visit to Sweden. I met Soke Jan-Erik Karlsson many times in Russia and Ukraine, on his camps. The first time was actually when I was only 8 years old.
Through Hanshi Tair Narimanov I got to live in House Of Samurai with Soke Jan- Erik Karlsson.
Guram är vår Thaibox- och MMA-instruktör som själv är en framgångsrik professionell fighter med många matcher bakom sig. Idag tillhör han stallet "Mano-Management" som är Sveriges största och mest framgångsrika promortor för MMA och inom ex. UFC (med ex. Alexander Gustafsson och Ilir Latifi i sitt Team).

Guram kom till oss här i Lund för några år sedan och har bott i dojon i flera år samtidigt som han tränat och satsat framåt i karriären. Vi är glada över att han honom som en del i vårat Team och han är en mycket uppskattad instruktör med en imponerande erfarenhet och kunskap för sin ringa ålder!