Nu stänger vi ner House of Samurai, all träning är inställd.
Vi har fortfarande stäng.
Vi gör gör detta för att inte sprida Corona viruset vidare.
Detta är ett samhällsansvar!!!
NI SOM VILL TRÄNA UTOMHUS. TISDAGAR OCH TORSDAGAR HAR VI TRÄNING
WE HAVE STILL CLOSE!! If you want to training with us you are welcome on tuesday and thursday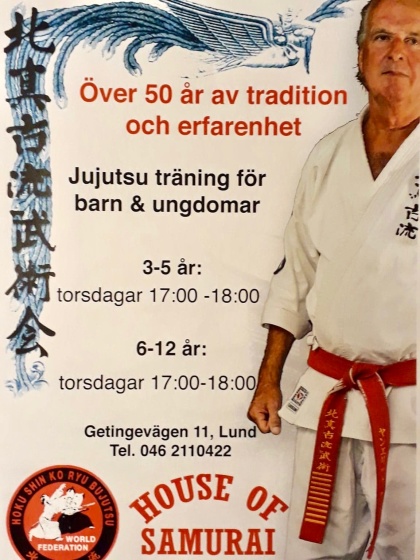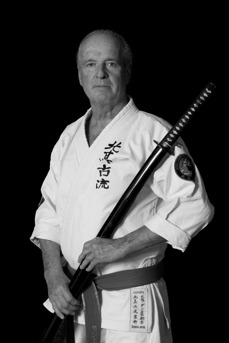 House of Samurai Dojo - Lund Sverige

Träning för barn, ungdomar och vuxna. Traditionella och Moderna kampsporter i en inspirerande miljö. Hos oss finns något för alla. Vi har träning för alla från ca 3 år och livet ut, oavsett ambitionsnivå och förutsättningar.

Sedan 1976 har Soke Jan Erik Karlsson varit heltidsverksam som instruktör inom Kampsport och Självförsvar. Dojon på Getingevägen i Lund har varit verksam på samma adress sedan 1986 och hos oss har tusentals elever utbildats inom flertalet olika stilar, system, sporter och annat.

Vi har en unik mix av traditionella arter med rötterna hos Samurajerna, och de moderna tävlingssporterna som ex. MMA.

Kom och prova våra stilar Gratis och få information i dojon om våra Familje och Studentrabatter!

Läs mer om House of Samurai > > >
Läs mer om Soke Karlsson > > >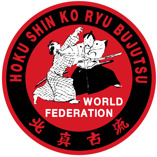 The World Hoku Shin Ko Ryu Bujutsu Federation - Founded by Soke Karlsson 10 Dan.
An organization founded by Soke Karlsson as a fundament for his own art and philosophy of Martial Arts. Today a large number of clubs, masters and other organizations are associated to the Federation. It serves to promote an open mind and big hearted exchange between martial artists world wide. The art of Hoku Shin Ko Ryu Jujutsu, Bujutsu, Iaido, Kobujutsu, Aikijutsu is practiced and endorsed at Honbu Dojo in Lund, Sweden. The Federation organize a number of camps at the dojo every year with a wide and impressive line-up of instructors. Very Welcome!
Jiu Jitsu International - Founded by Professor Richard Morris 10 Dan.
JJI is a World Wide organization who promote, organiza, protect and serve a large number of arts, not only Jiu Jitsu. It is a organization with the main goal to spread the passion and connect the people of martial arts around the globe, and to make the highest quality of teaching avaliable to students everywhere. As of July 2016, Soke Karlsson is the Co-Soke and governing Master of the Organization together with Professor Morris.
Jiu Jitsu International info > > > > >